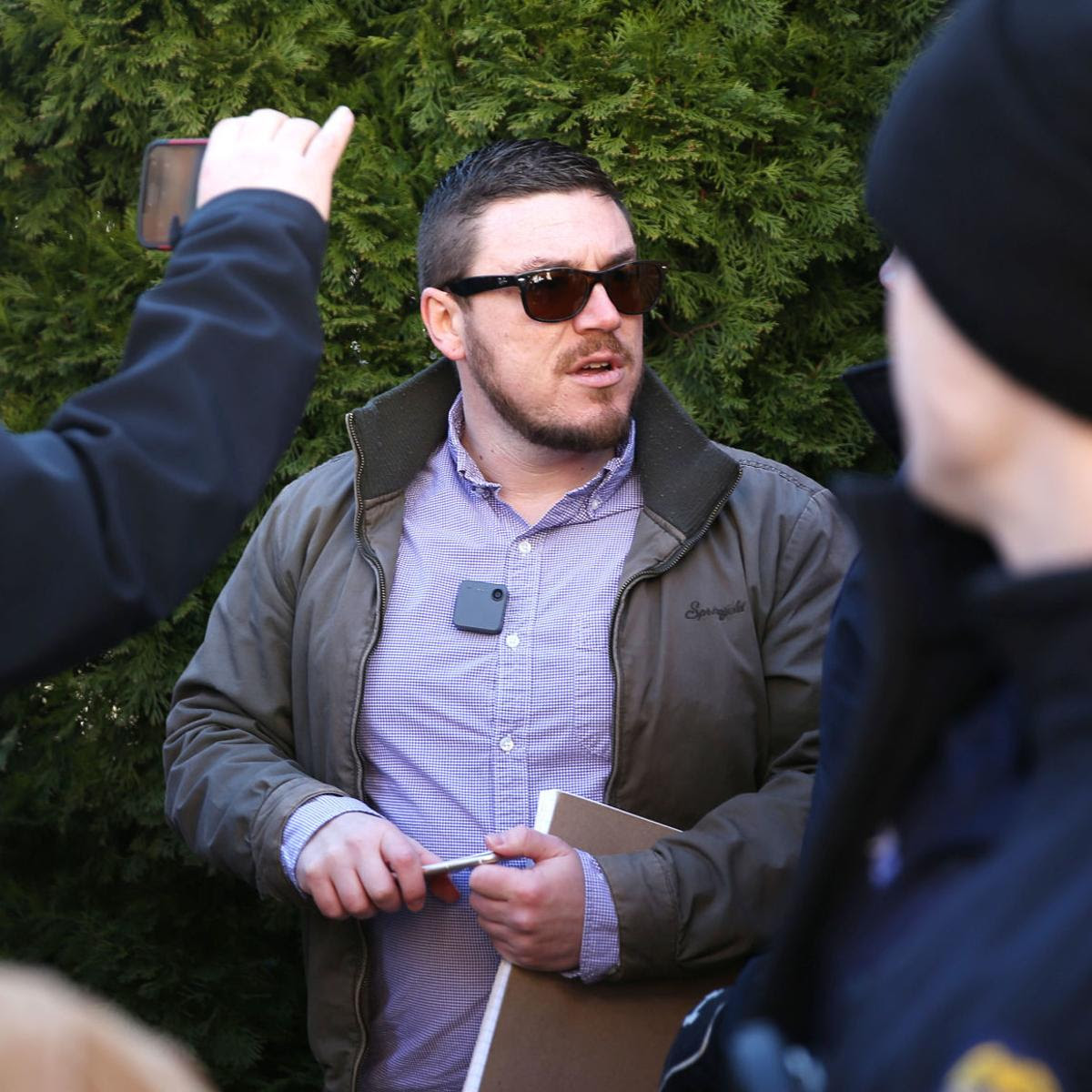 It's not just their speech, it's yours, too!
(Not up to speed on what happened at Charlottesville? Here me explain it in my own words below)
This is Jason Kessler. Some of you may know me as the permit holder of the Unite the Right rally in Charlottesville, Virginia in August 2017.
In the nearly five years following the rally, I have been subjected to more abuses and provocations than most people could imagine. I have been smeared as a "Nazi" by activists in the mainstream media, and sites like Wikipedia. I have been blamed for the death of Heather Heyer, even though subsequent investigations by the Charlottesville Police Department and the FBI found there was no conspiracy or even communication between James Alex Fields Jr. and the organizers of the rally.
I was the second person ever de-verified from Twitter, and banned from YouTube. They were putting strikes onto videos I hadn't even published, which told me it was somebody inside the company who had it in for me. The purported reason for my ban was for "hate speech," although I didn't even have any videos about race, and spoke almost exclusively about the government abuse I had been subjected to in Charlottesville, including videos of police officers physically and verbally assaulting me, and breaking my recording equipment.

My personal websites were pulled down a few days after the rally, for "violating terms of service"—although they never explained what the violation was—so I couldn't get my side of the story out to the public. In 2020, I would be banned from personal banking with Wells Fargo, a bank I had been with for many years, with no issues, because of "risk."
The media, which gleefully hunted down identities of protesters so they could be fired from their jobs and ostracized by their friends and family, had no interest whatsoever in pursuing the government misconduct uncovered in the "Independent Review of the 2017 Protest Events in Charlottesville Virginia."
The rally set off a tidal wave of censorship across Silicon Valley which has now engulfed not only members of the alt-right but mainstream politicians, including former President Donald Trump.
Although my own conduct in organizing the rally was First Amendment-protected and legally blameless, vindictive county and city prosecutors charged me with multiple criminal offenses, unrelated to the rally. All of these meritless charges were dismissed in court, but further drained my funds—$3,500, which was a lot of money to me at that time—as I desperately needed financial resources to pursue civil rights litigation for the sabotage that occurred at the rally.
On top of that, the ACLU of Virginia dropped me as a client right after the rally, and I went to work furiously calling every law firm and then every prominent free speech law firm in the country. The task seemed insurmountable. One of the few law firms willing to take our case wanted an obscene retainer of over $100,000. Of course, at the time, I was so radioactive I couldn't even hold down a job.
I tried to set up legal fundraisers, to sue the City of Charlottesville—for the stand-down preventing me and others from speaking, violating our First Amendment rights—but they were shut down by GoFundMe, PayPal, Stripe, Patreon, and many others.
Thankfully, in October 2017 I was able to find like-minded and sympathetic attorneys who didn't require an enormous up-front retainer.
No sooner had we found attorneys to sue the City of Charlottesville, than powerful interests started filing lawsuits of their own against us. The most prominent of these was Sines v. Kessler, filed by 10 Charlottesville residents against me and 14 rally organizers, on October 11, 2017, claiming they allegedly suffered some injury related to the rallies.
Sines is funded by powerful Democrat-connected attorneys, hedge fund managers, and Silicon Valley titans. The lead attorney—radical lesbian Roberta Kaplan—is known for having litigated the U.S. Supreme Court case legalizing gay marriage, and also representing sleazy Hollywood types like Harvey Weinstein. When Kaplan spoke about Sines at a San Francisco synagogue in 2019, she bragged that "wiping out the finances of these groups and individuals is key to the plan."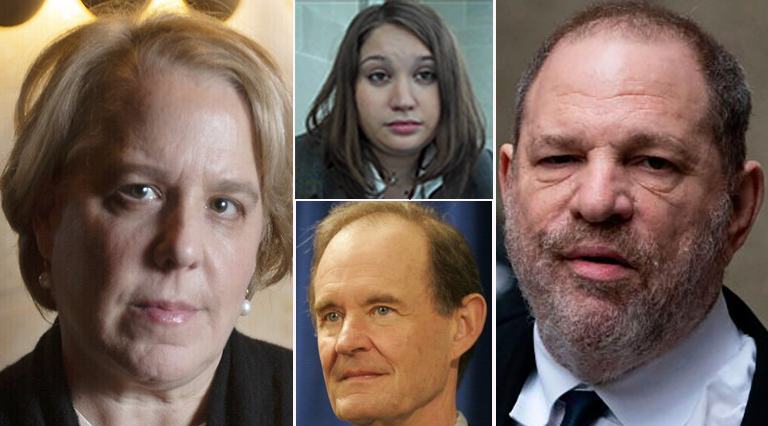 The lawsuit Kessler v. City of Charlottesville, where I am a plaintiff, alleges a conspiracy between Charlottesville government officials and Virginia State Police to curtail First Amendment-protected speech. We claimed violation of our First Amendment rights by arguing state and local officials used the expected violence from Antifa and Black Lives Matter as a pretext to declare an unlawful assembly and curtail our speeches before they could occur. Police should have had an affirmative duty to separate the sides or try to stop the violence in some way before leaping immediately to the step of disbanding the rally.
The court authored an outrageous opinion dismissing our case, claiming police had no duty to protect us from counter-protester violence. On June 29, 2020, we filed for appeal with the U.S. Court of Appeals for the Fourth Circuit in Richmond. I have attached our appeal brief for your review. We're awaiting a ruling that should come later this year. If necessary, we'll take our case all the way to the U.S. Supreme Court.
The Sines trial began in late October 2021 and lasted four weeks, butting up against the Thanksgiving holiday. The result was a mixed verdict in which the two federal conspiracy claims against Charlottesville protesters were hung, but we were found liable under some Virginia statutes.
We have to appeal these outrageous, politically biased verdicts on the Virginia statutes. For instance, I was found liable and ordered to pay over $200,000 to two far-left radicals for "racial violence and harassment" at the August 11 torch protest. But no evidence was presented that I touched either of them or said a word to them. Both plaintiffs testified that they didn't even see me that night.
Overturning this bogus verdict, an assault on my political speech and yours, is critical to undermining the legitimacy of the jury's verdict and exposing their prejudice.
The reason the jury ruled against us on those claims was, according to one source, because a really angry Black female juror was acting as a ringleader against the defendants, haranguing the other jurors until they agreed to her demands. Considering the lack of any evidentiary basis to the judgment, our attorneys expect there will be strong grounds to have this overturned.
The legacy of Charlottesville has now been weighed down in litigation for the last five years. The cost has been enormous. We are talking thousands of dollars each month, per defendant. The cost of going to trial last October stretched into the tens of thousands of dollars.
Thank you for taking the time to learn a side of the Charlottesville story you may not have been aware of. If powerful interests squelching our God-given free speech rights angers you as much as it does me, and you'd like to help us in the battle against those attempting to erase views and opinions other than theirs, any support you can give would be greatly appreciated, and there are a number of ways you can contribute.
You can donate online, using a debit or credit card, through BuyMeACoffee or DonationAlerts.
You can also send Bitcoin to the address:
1EsUzC6NjpMNj7DA9qmN5VxtFDsPeCbCNu
If you would like to mail cash, check or money order, make it out to Jason Kessler and send to:
Jason Kessler                                                                                                                                            6256 Bullet Drive                                                                                                                                    Crestview, FL 32536
If you are committed to this fight as much as I am, one of the most effective ways to help is through a monthly donation subscription, directly through my attorney, of $100 or $200 per month. Or any amount that you're comfortable with. Please email me at themaddimension@gmail.com if you'd like to select this option.
For further information please visit my website: JasonKessler.us