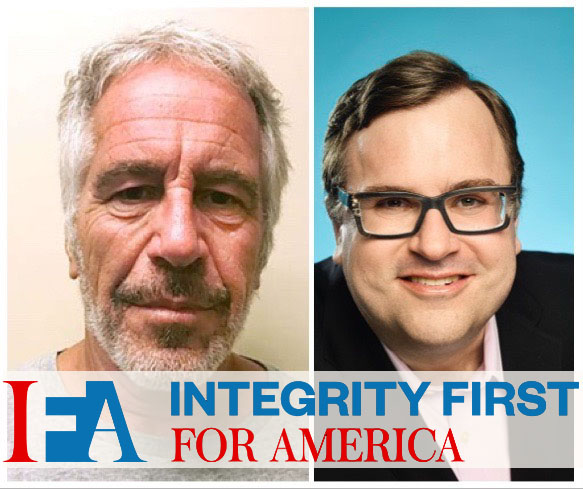 This website has previously documented the extensive and profound connections between the "Sue a Nazi" nonprofit "Integrity First" for America and prolific rapist Harvey Weinstein. It was only after the research for that article that I discovered that their primary big money donor was an essential collaborator of notorious pedophile Jeffrey Epstein, even after his first high profile criminal case.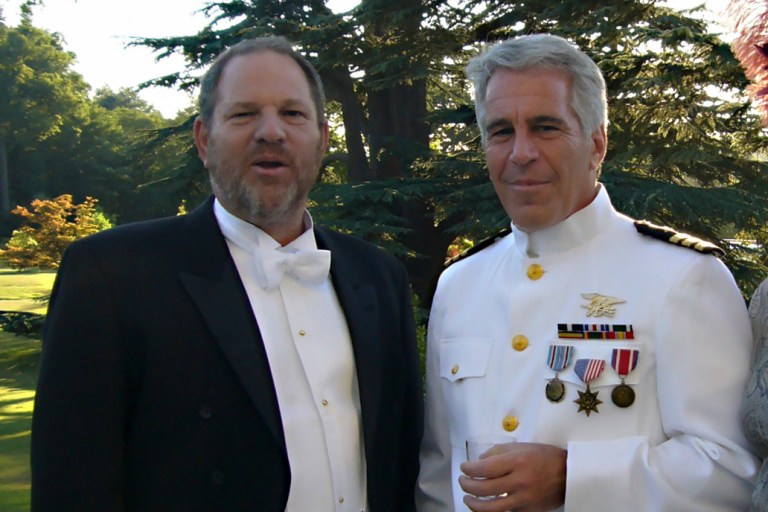 To set the stage, renowned financier Jeffrey Epstein was first accused of molesting a 14 year old girl in 2005. During the course of an ensuing investigation, the Palm Beach Police Department identified 36 underage girls believed to be part of Epstein's pedophile sex ring. (Jeffrey Epstein Is Accused of Luring Girls to His Manhattan Mansion and Abusing Them, by Ali Watkins and Vivian Wang, New York Times, July 7, 2019) Epstein was convicted in 2008 of procuring a child for prostitution and of soliciting a prostitute. (Jeffrey Epstein Pleads Guilty to Prostitution Charges, by Samuel Goldsmith, New York Post, June 30, 2008)
Many other charges were dropped under mysterious circumstances. Epstein had friends in high places.
One of those friends was Bildeberg member and LinkedIn founder Reid Hoffman. After Epstein's prison release, Hoffman worked overtime to rehab his image in elite circles.In 2015, Epstein was presented as an angel investor for Hoffman's pet project at MIT Media Labs. In exchange, Hoffman invited Epstein to wine and dine with some of Silicon Valley's top titans: Mark Zuckerberg, Elon Musk and Peter Thiel. (LinkedIn founder and Greylock partner Reid Hoffman apologizes for his role in rehabbing Jeffrey Epstein's public image in 2015, by Megan Hernbroth, Business Insider, September 12, 2019)
This was seven years after Epstein's first big bust for the Palm Beach pedophile ring and just four years prior to his second bust in New York.
After working public relations for the world's most notorious pedophile, many would sit out social engineering society but Hoffman came up with a plan to "growth-hack Democracy", in other words, spend lavishly on partisan left-wing disinformation campaigns. (Reid Hoffman apologizes for unknowingly backing Alabama disinformation campaign, by Michelle Myers, CNET, December 26, 2018)
Hoffman, under the guidance of his financial adviser, Integrity First board member Dmitri Mehlhorn (tweet him), gave at least $1 million dollars as start up capital for Integrity First for America back in 2017. (The 'Resistance,' Raising Big Money, Upends Liberal Politics, by Kenneth P. Vogel, New York Times, October 7, 2017)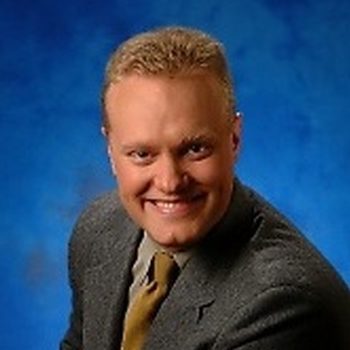 "Our initial money came out of some folks in Silicon Valley," and from LinkedIn co-founder Reid Hoffman in particular, says Monica Graham, IFA's board chair. (US citizen mobilization, dreaming big against Trump, by Catherine Triomphe, France 24, February 1, 2018)
That isn't all he's up to by the way. Hoffman joined forces with Mehlhorn in 2017 to spend $3 million dollars towards flipping the Republican legislature in Virginia. Hoffman is a resident of California, for reference. (The Left's "Capital Arm Of The Resistance": LinkedIn Founder Reid Hoffman Is Spending Hundreds of Millions to Growth-Hack Democracy, by Tina Nguyen, Vanity Fair, April 30, 2019).
In 2018, Hoffman and Integrity First donated $620,000 to the firm Bean, LLC on behalf of Fusion GPS. Fusion GPS is the shady firm that released the phony "piss dossier" which helped jumpstart the debunked Trump-Russia Collusion hoax. (Tech Billionaire Who Bankrolled Numerous Disinformation Projects Linked To $620,000 Donation To Fusion GPS's Legal Fund, by Chuck Ross, Daily Caller, December 21, 2020).
There are no references to Integrity First being used as a slush fund for Fusion GPS on their website and Integrity First has consistently given donors the impression that their money is going exclusively to the Charlottesville case.
As of February 6, 2020, their website promises that "Every dollar donated to IFA right now helps support our Charlottesville case." This same statement has appeared on their website since at least 2019, which is as far back as Wayback Machine archives for the webpage go.
If you support my work please consider donating to my Bitcoin address: 1EsUzC6NjpMNj7DA9qmN5VxtFDsPeCbCNu
Follow me on Gab: gab.com/jasonkessler
Follow me on Twitter: twitter.com/themaddimension
Follow me on Telegram: https://t.me/TheMadDimension