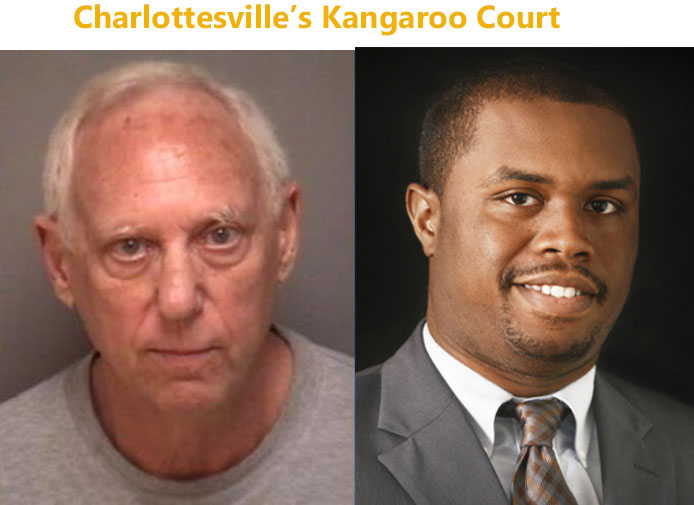 Jeff Fogel is a Black Lives Matter attorney who assaulted my friend on video and then confessed to it on camera in front of a police officer while he was running for Commonwealth's Attorney. The Kangaroo Court system in Charlottesville found a way to get him off with a not guilty verdict.
The situation involved a night where my friends and I were minding our own business eating dinner at Miller's on the Charlottesville Downtown Mall. Fogel and a woman named Nancy Carpenter showed up and were eyeballing us. Shortly thereafter a mob of of protesters from a group called SURJ showed up and screamed at us for a good 15-20 minutes calling us "Nazis" and telling us we had to leave. Yes, us the paying customers.
My friends and I got up to confront Fogel, who was one of the ringleaders. This is when we caught him on video pushing my friend.
As if that wasn't enough Fogel stalked his victim to the police department when he went to file the police report and CONFESSED ON VIDEO TO A POLICE OFFICER!
Fogel changed his story several times about his reason for being at the restaurant.
At first he claims in The Daily Progress that he was just there "enjoying a delicious hamburger".
Then when he was talking with a worshipful reporter at The Intercept he acknowledges that he came along with SURJ to confront me and my friends.
He even had the nerve to tell Intercept that my friend had assaulted him by "slapping his hand away".
This seems like an open and shut no way to lose case, right? WRONG! Here is how Charlottesville screwed the victim over.
Even though we asked for a special prosecutor because we don't trust the impartiality of the Charlottesville Commonwealth's Attorney (Virginia's version of a District Attorney) they brought in Irvine Reaves, a Henrico prosecutor who sympathizes with Fogel's Black Lives Matter style politics.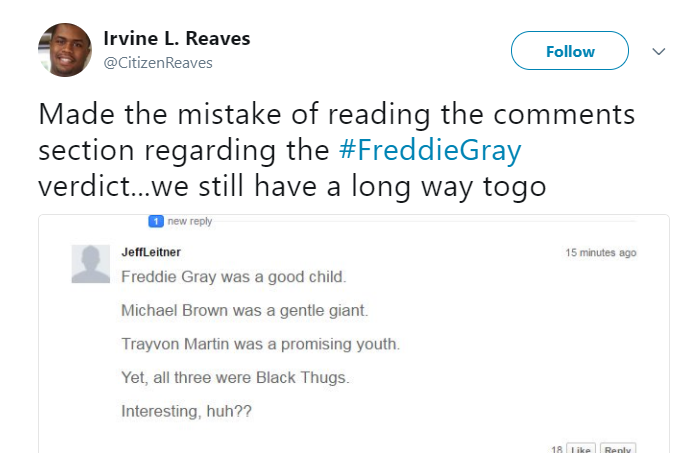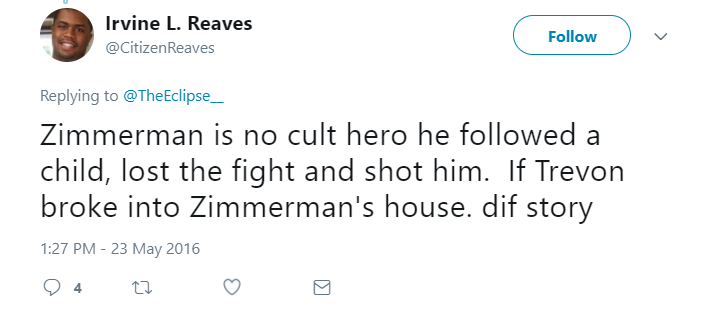 Reaves had all the evidence but didn't bother to subpoena cop who witnessed the confession. Then he made a last minute decision to give the case (like over the weekend) to another prosecutor with no knowledge of the case. Must not have told the other prosecutor about the confession video.
The judge ruled that that Fogel was "not guilty" and bought the claim that he was hold out his hand to block his victim from advancing on him.
After the proceedings were over Irvine Reaves smiled and shook Fogel's hand. Completely bankrupt miscarriage of justice and possible malpractice.
Every one of the legal professionals involved in this thing should be ashamed of themselves.