LATEST
CLICK HERE to join the pro-White, pro-Southern 'Fire Eaters' Chat on Telegram
Help my show "Happenings" to grow by creating an Odysee account with my referral link. Its FREE and gives me credits to boost my content. Thanks!
4/5/2023 "Ricky Vaughn", Tucker Carlson and the Failure of the GOP
2/10/2023 EXPOSED: Secret Terrorist Attack by United States on Nord Stream Pipeline
1/26/2023 Dating Apps Are an Anti-White Dysgenics Program (Article Version)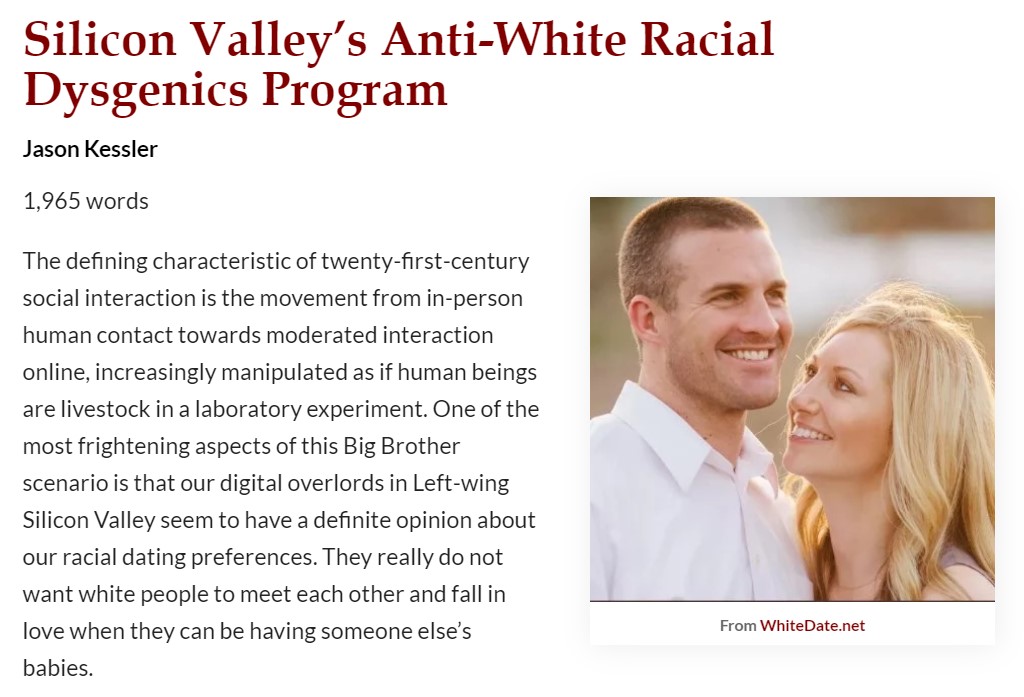 1/25/2023 A Mile in His Shoes (Interview w/ David Duke)
1/23/2023 Shattered Image of the White Working Class (Interview w/ Jim Goad, Author of The Redneck Manifesto
Read the article on Counter Currents!
1/20/2023 Interview w/ former Congressman Steve King
1/16/22 (Guest Appearance) Mindphaser: State of the Dissident Right Past, Present and Future
12/29/22 Brawl in Cell Block 88 (Interview w/ Chris Cantwell)
12/27/22 Sines v Kessler Courtroom Drama Revealed
12/22/22 Who is the Enigmatic Thomas777?
12/21/22 Release the Twitter Files on the ADL and SPLC!
On Twitter? Boost this tweet!!!! 👇👇👇
Elon Musk has a platinum-plated opportunity to take the lid of this nest of vipers and the communist coup they are attempting to achieve in America. He can bring Truth and Reconciliation (to coin a phrase) by releasing the "Twitter Files." @elonmusk https://t.co/tysh9hw9cX

— VDARE (@vdare) December 21, 2022
12/18/22 Release Twitter's Antifa Files (Read Article)
On Twitter? Boost this tweet!!!! 👇👇👇
Hey @elonmusk … this is why doxxing is dangerous.

I call on Elon Musk to expose internal moderation decisions by Twitter staff that allowed calls for violence and doxing by "antifascist" zealots—up to and including Yoel Roth and Jack Dorsey himself.https://t.co/HaXJDfzwEw

— VDARE (@vdare) December 18, 2022
12/16/22 Elon Musk: Release the Antifa Files!
12/13/22 The Twitter Files: Know Your Spooks
12/3/22 Elon Musk Releases Twitter Hunter Biden Docs
11/26/22 Why I Don't Trust Nick Fuentes
11/23/2022 Now posting new vids to Odysee. Check out the videos below and click through to subscribe!
Neo-Colonial Libtards Push LGBT Insanity at Qatar World Cup
David Duke Makes Case to Elon Musk for Twitter Reinstatement
10/22/2022 I'm embarking on a new media project with regular livestreams on Telegram, Twitter and DLIVE. Replays on Bitchute. If you enjoy the content please help me grow by sharing to your favorite social sites & subscribing.
Check out a couple of my first videos below:
9/18/2022 Who Is Banning the Books? Fact vs Fiction
8/9/2022 Subtext To J6 Reign Of Terror: War On Confederate Battle Flag. But It's Not Working
4/2/2022 Why These Charlottesville Lawsuits Affect Us All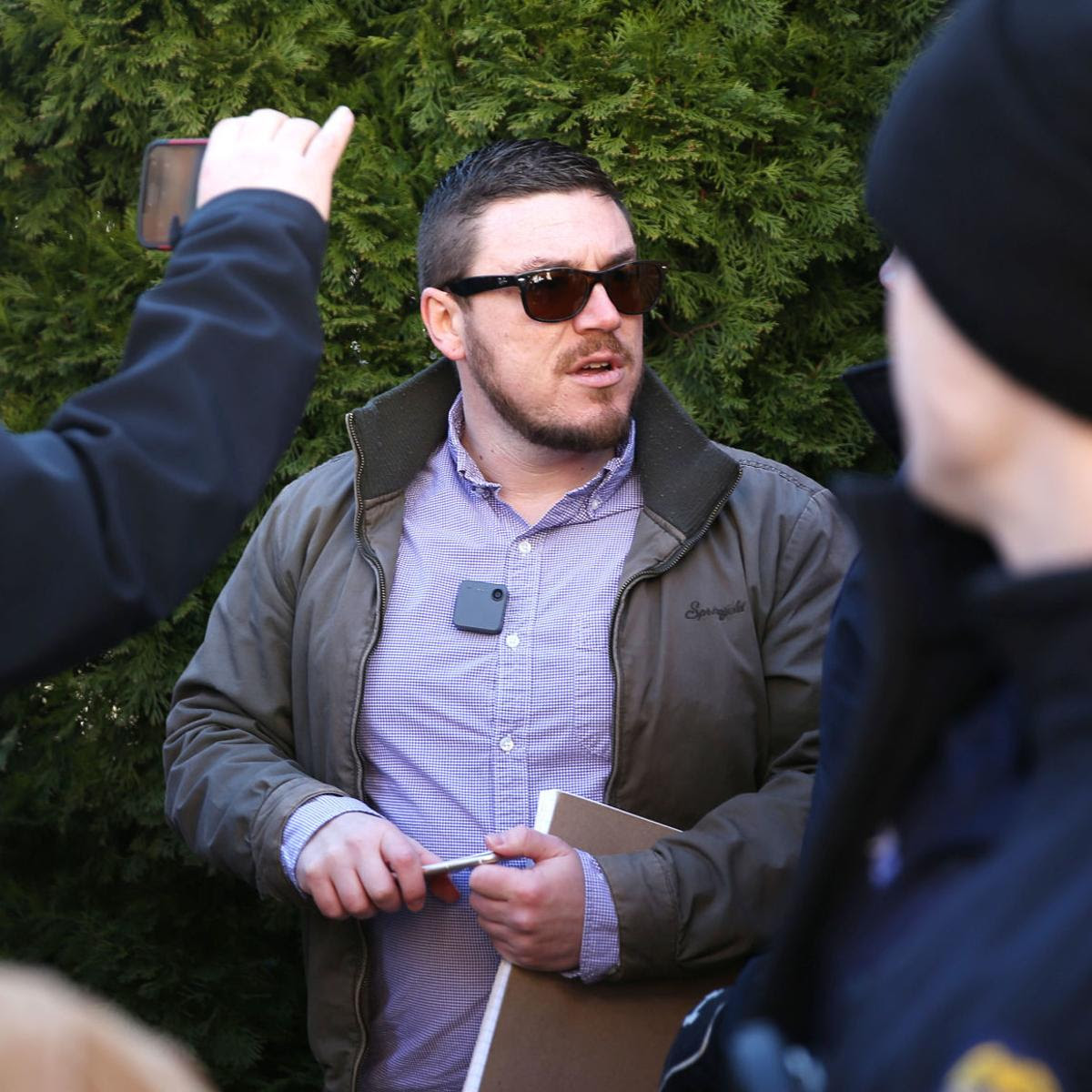 2/20/2022 PEDOPAC: America First's Disturbing Pedophilia Problem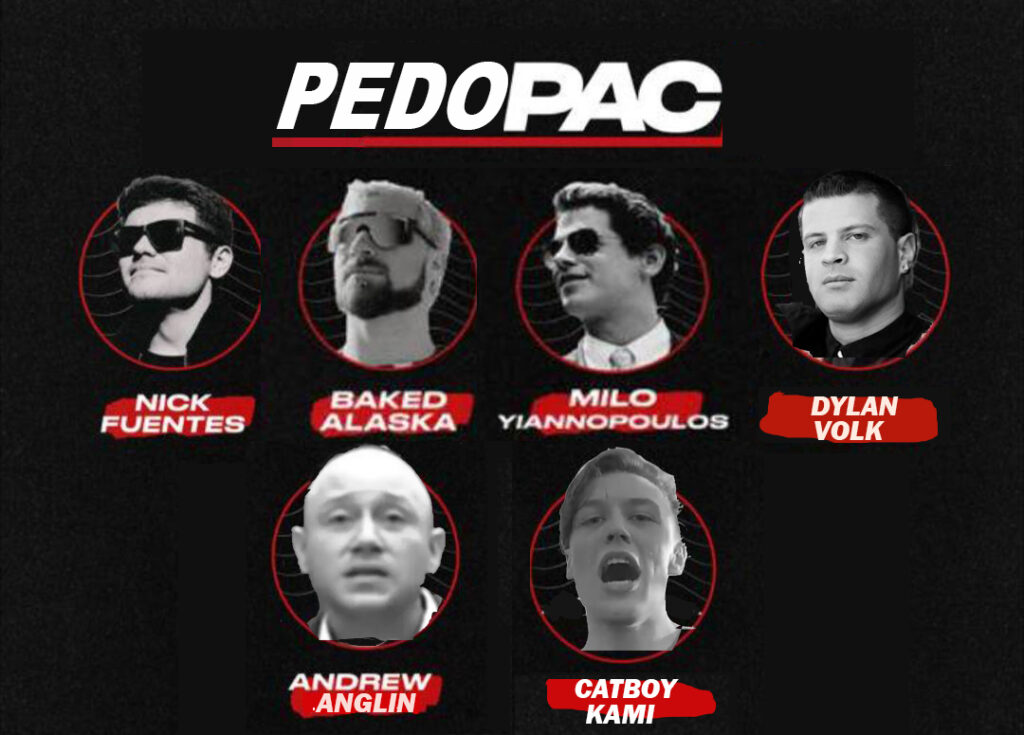 2/15/2022 CAN A WHITE PERSON USE THE "N-WORD"? with historian Don Folden of DC Black Tours
1/17/2022 Infamous January 6 Attendee Ray Epps is Probably Not a Federal Agent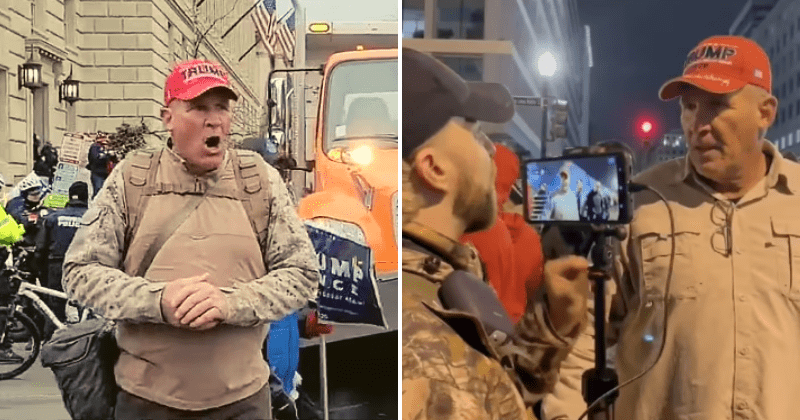 12/1/2021 Panel discussion on Counter Currents Radio about the legal fallout of the Sines v Kessler case. The panel included attorneys Sam Dickson, attorney Glen Allen and host Greg Johnson.
11/30/2021 Sines v Kessler Results: "Huge Fail" for Plaintiffs; No Racial Conspiracy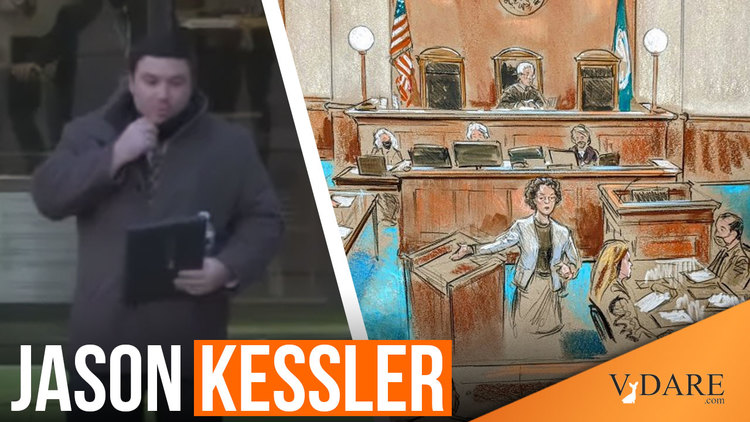 10/19/2021 LISTEN HERE:
Follow-up podcast with Jared Taylor on latest updates on Charlottesville trial:
-Treatment of Indigent Defendant Christopher Cantwell
-Judge Okays Charlottesville Destruction of Stand Down Communications in FOIA lawsuit
High-Stakes Unite the Right Trial Begins in 8 Days
10/18/2021 My Latest from VDARE: Integrity First is trying to gag testimony of police officers & suppress evidence disproving imagined "conspiracy" with James Fields in upcoming Charlottesville trial (READ HERE)
8/25/2021 Christopher Cantwell Decries His Treatment in Sines Trial
8/23/2021 Doxxing the Doxxers: SPLC's Antifa Researcher Michael Edison Hayden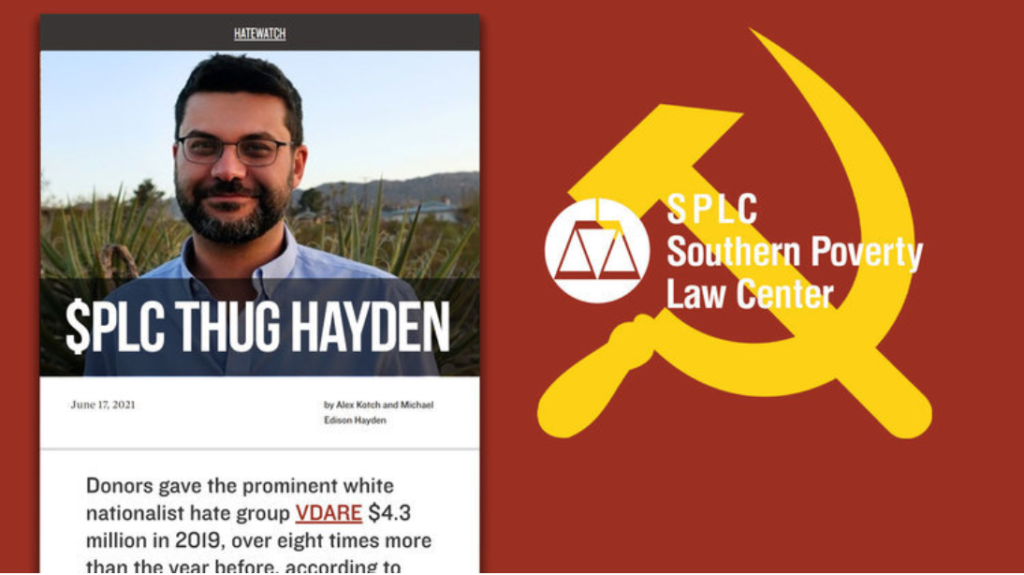 7/23/2021 Interview with Red Ice
7/8/2021 Interviewed along with attorney Sam Dickson on the Political Cesspool with James Edwards
-July 4th special on what Charlottesville says about the state of American freedoms
7/8/2021 Interviewed along with Peter Brimelow on the Killstream with Ethan Ralph
Sines v Kessler case & the First Amendment
Contrasting Charlottesville with January 6
What activists can learn from Charlottesville
Donate: givesendgo.com/utr & utrdefense.org
6/27/2021 Interview with Rebel Yell on the Charlottesville case and the future of activism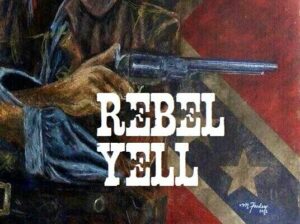 6/17/2021 Countering Disinformation Regarding the Sines v Kessler Case
For more videos subscribe to my Bitchute.
6/7/2021 For the latest updates on the Charlottesville case going to trial this October including the potential change of venue, listen to my latest interview with Greg Johnson of Counter-Currents.
Please donate to the Charlottesville legal Fund at GiveSendGo.com/UTR
5/14/2021 Podcast of my recent visit with Jared Taylor of American Renaissance (Listen here)
We talk about the culmination of the Charlottesville litigation, why we should win and why I need your help.
Donate: givesendgo.com/utr
5/11/2021 I need your help…
4/6/2021 Lawfare Updates from Charlottesville (Read Here)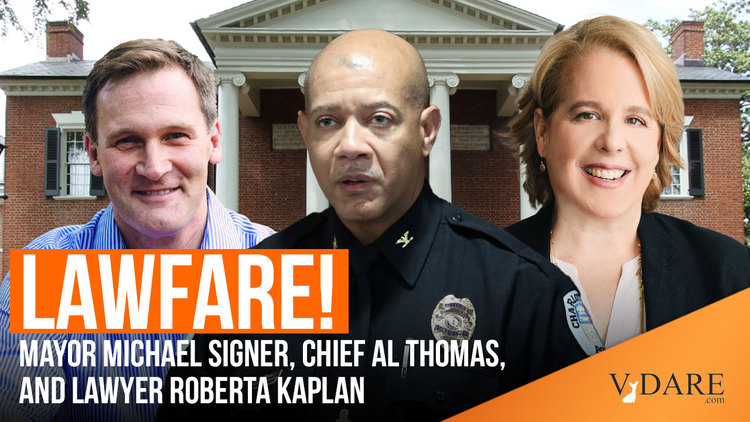 And a reupload of my recent DLIVE stream on the same topic:
VIRGINIA SUPREME COURT RULES ON CONFEDERATE MONUMENTS. PLUS CHARLOTTESVILLE AND DEREK CHAUVIN TRIAL
3/13/2021 The Rich Brats of Antifa (Read Here)
Molly Conger, Emily Gorcenski, Jared Holt, Talia Lavin, Abner Hauge and Christian Exoo
Here is the result of my big research project from a few weeks ago.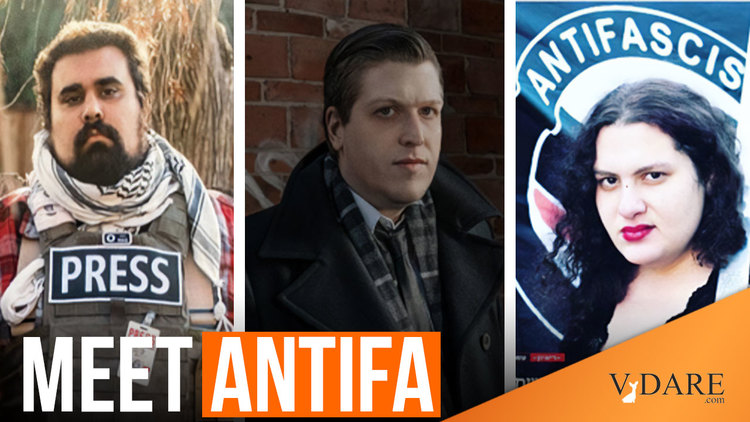 3/3/2021 Read and support the new Kessler v. Charlottesville Heckler's Veto brief to the United States Court of Appeals.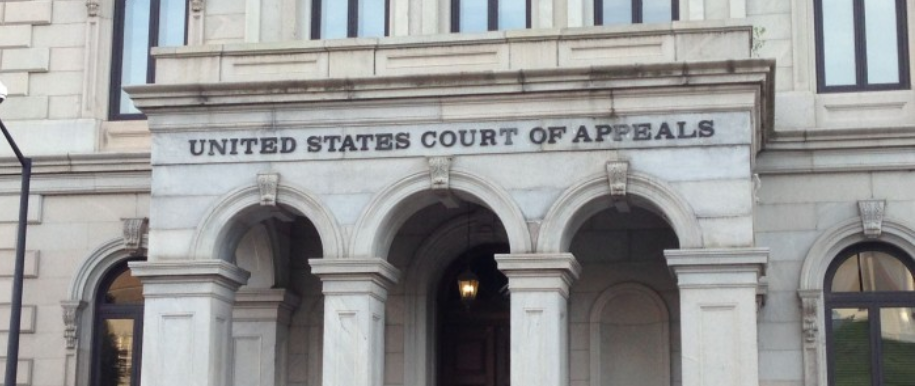 3/1/2021 *New Video* Breaking Down the Proposed Domestic "War on Terror"
Subscribe for livestreams on DLive. Subscribe for pre-recorded videos on Rumble.
2/6/2021 Shady Swamp-Connected Non-Profit "Integrity First for America" Financed by Key Member of Jeffrey Epstein Network (Read Here)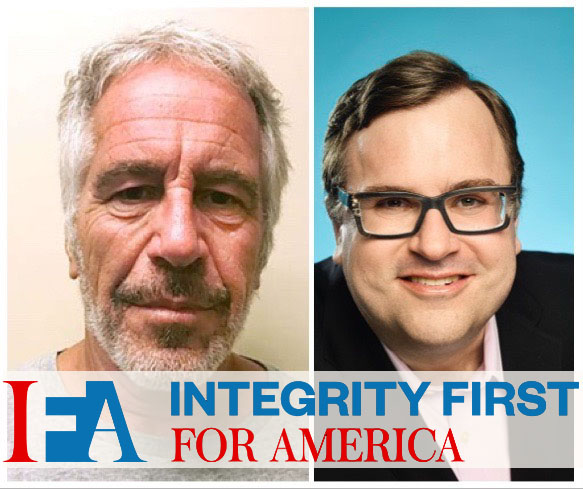 12/16/2020 VDARE did an excellent news item on the recent legal success in Charlottesville (Read Here)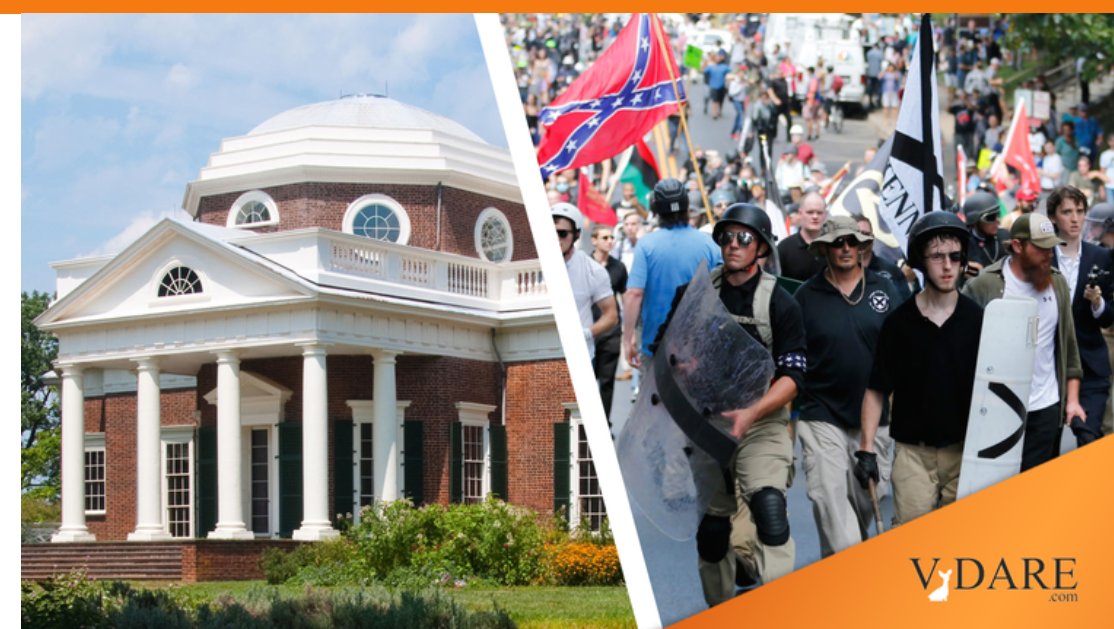 12/11/2020 Kessler asks for injunction to stop Charlottesville from destroying evidence related to Unite the Right (Read Here)
10/30/2020 New Freedom of Information Act Lawsuit Filed (Read Here)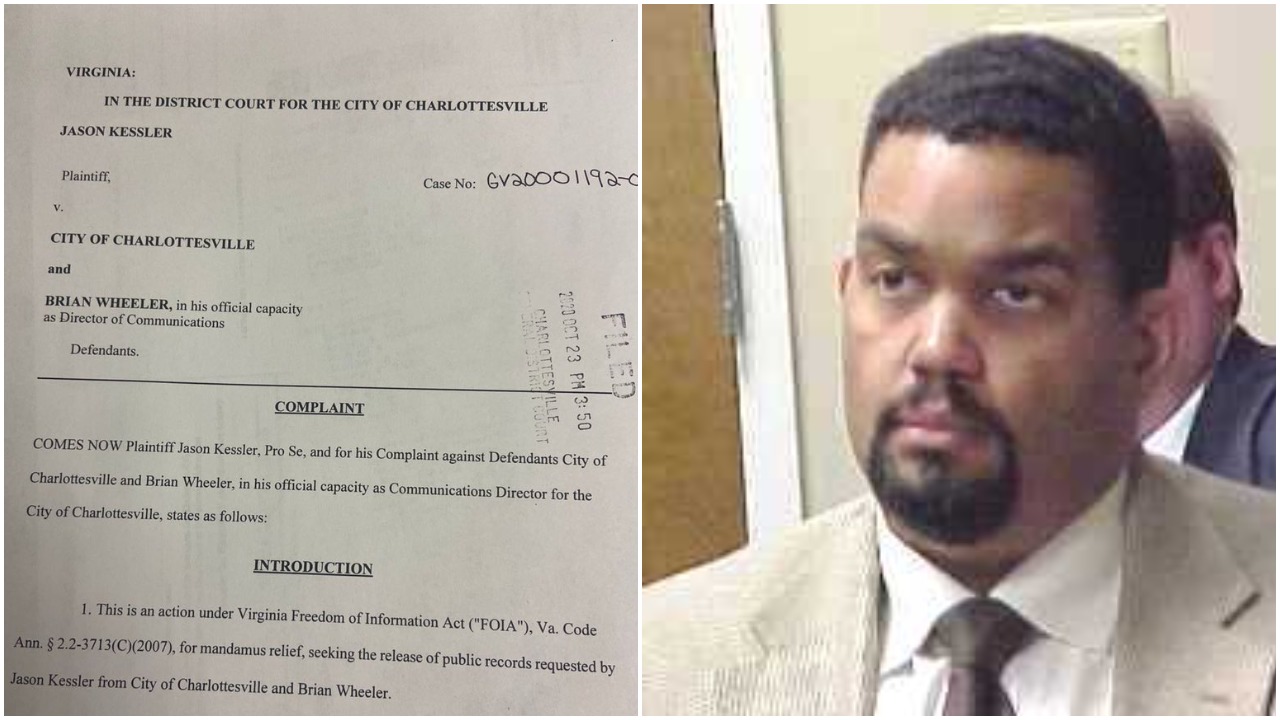 9/29/2020 EXCLUSIVE: Antifa Goons Holly Zoller and Sean Liter arrested in Louisville after riot supplies handed out from U-Haul armory (Read Here)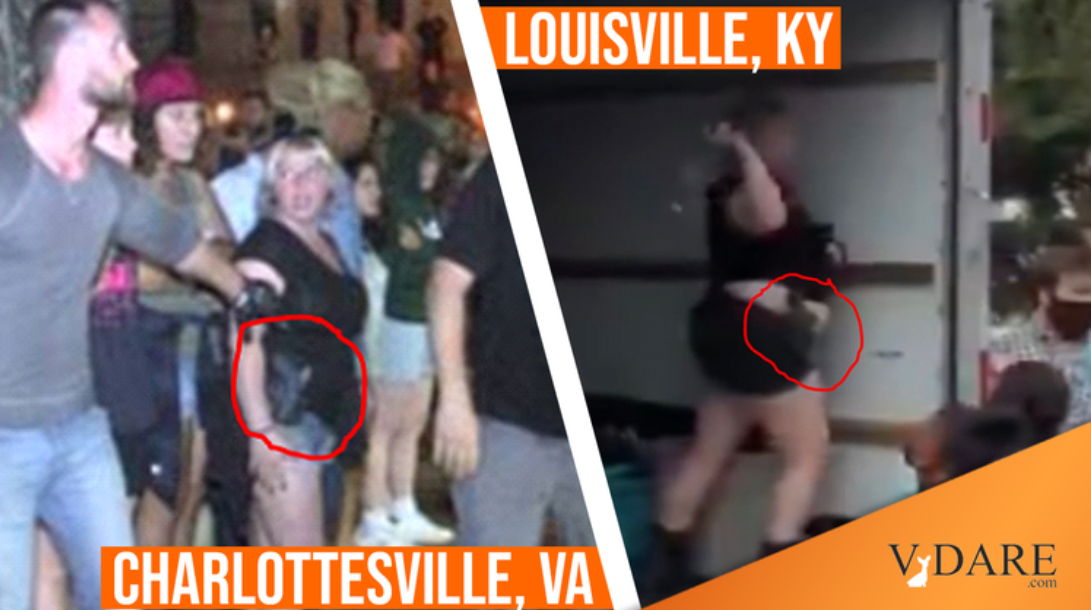 8/13/2020 Charlottesville After 3 Years: Relentless Leftist Lawfare—But First Amendment May Still Be Vindicated (Read Here)
6/29/2020 Sneaking into Antifa "Occupied Zone" to Observe Brawl with Black Lives Matter (Read Here)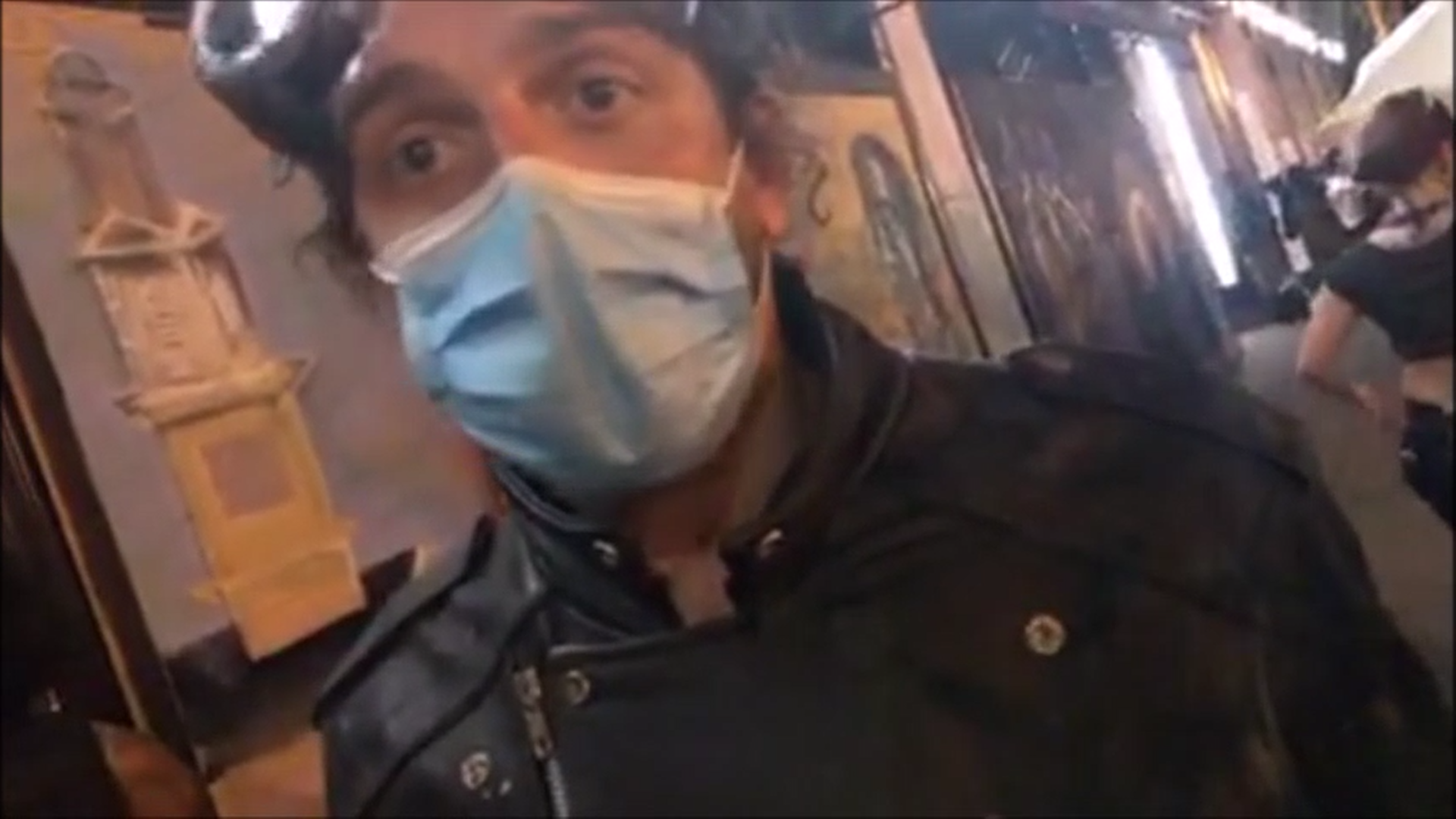 6/18/2020 PRESS RELEASE: Law Clerks Removed from Unite the Right Lawsuit (READ HERE)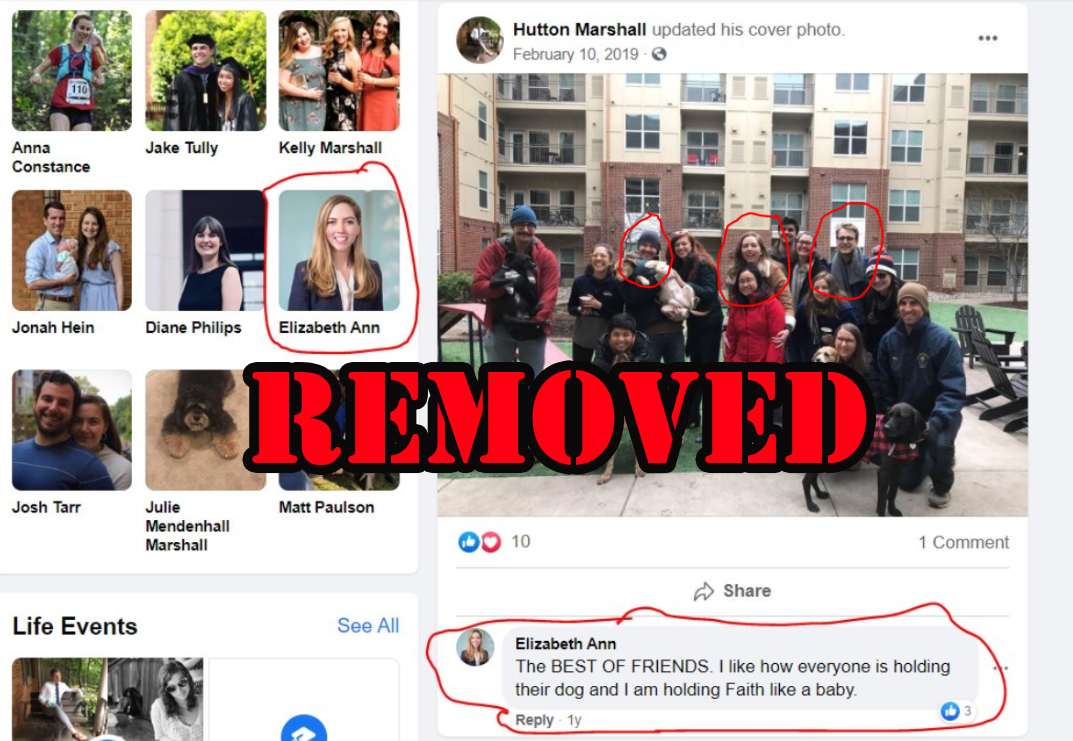 6/9/2020 List of known Antifa-BLM Terrorists Participating in George Floyd Riots (UPDATES) Read Here and check back throughout the week for regular updates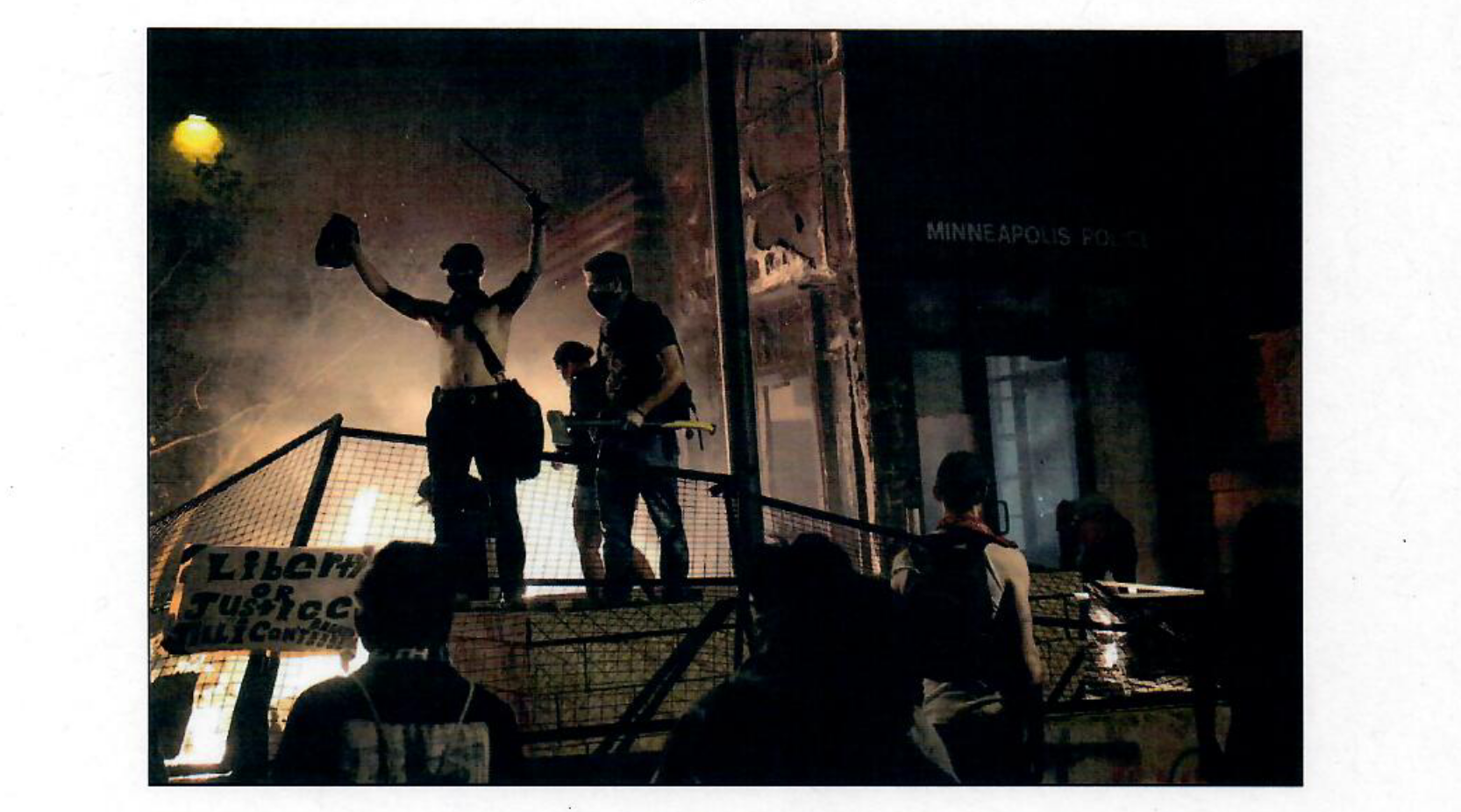 6/2/2020 *My latest on VDARE*
Don't Compare the George Floyd Riots to Charlottesville! (Oh, On Second Thought, Antifa Was Guilty There Too) (Read here)
5/25/2020 *SHOCK* FOIA Documents Reveal Government Lies and Sabotage of Charlottesville Protest (Read Here)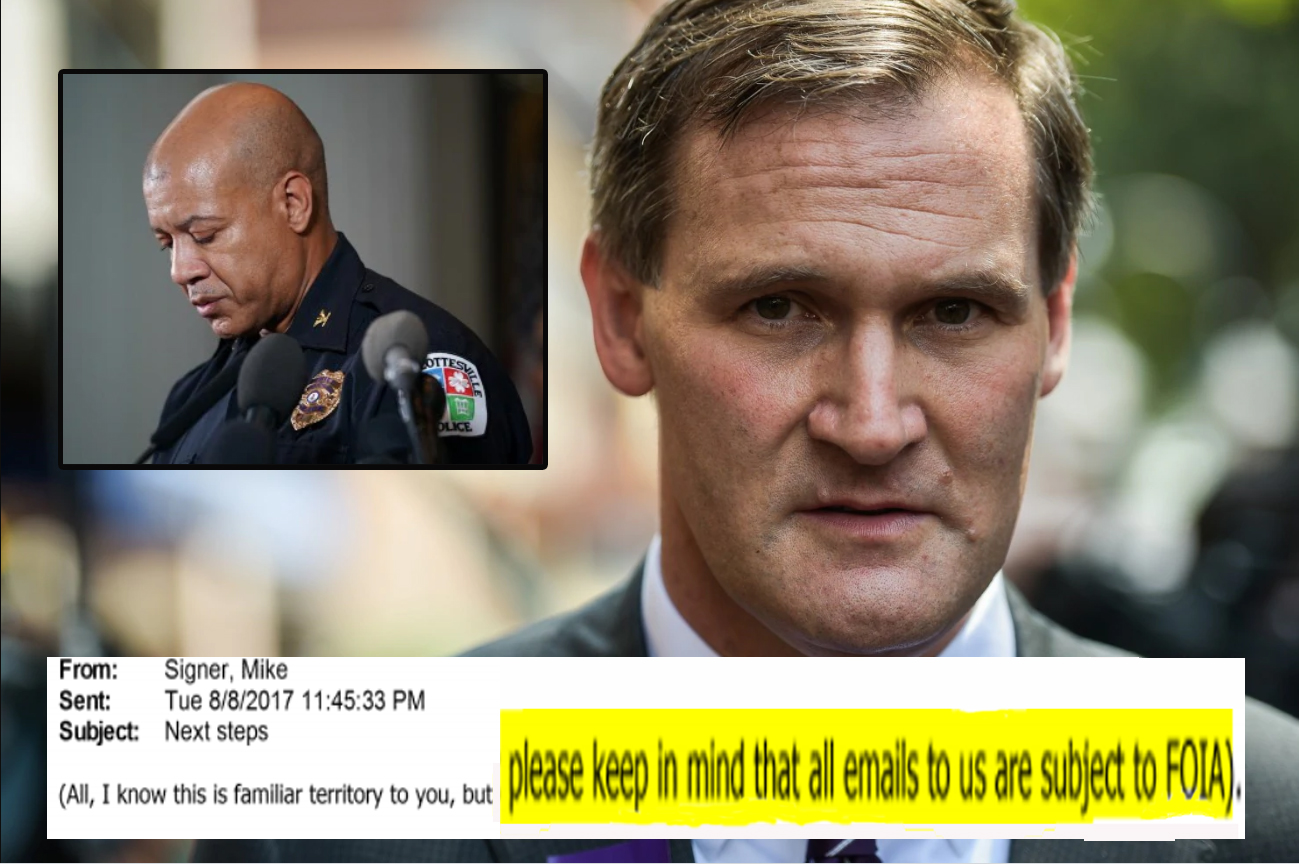 4/4/2020 Harvey Weinstein's "Fixers" in Charlottesville Case (Read Here)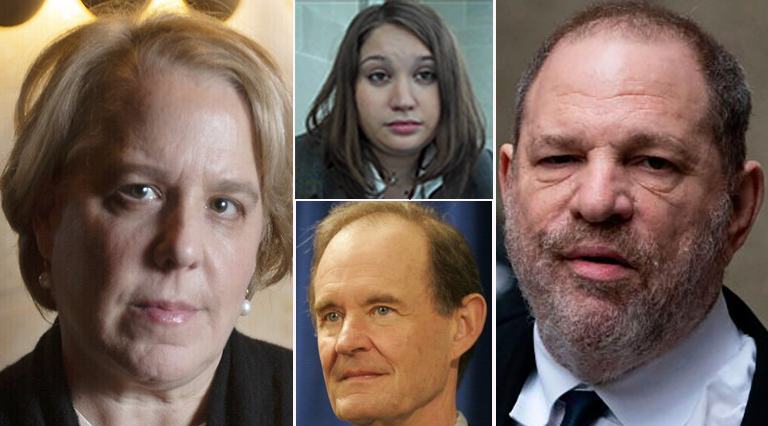 3/24/2020 Motions to Recuse Filed Against Biased Charlottesville Rally Clerks (Read Here)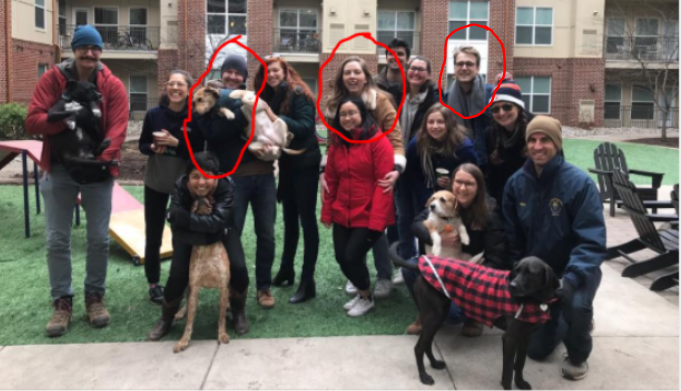 8/10/2019 NEW AND IMPROVED lawsuit filed against the City of Charlottesville for their handling of the 2017 Unite the Right Rally. Read it here…

1/10/2019 ABC News in Washington DC Covers My Civil RIghts Discussion with Don Folden of DC Black Tours
Full Video by Ford Fischer at News2Share Can Be Viewed Here:
7/10/2018 Read the Maurice Jones Deposition Transcript that Proves the Media's Charlottesville Narrative is a Lie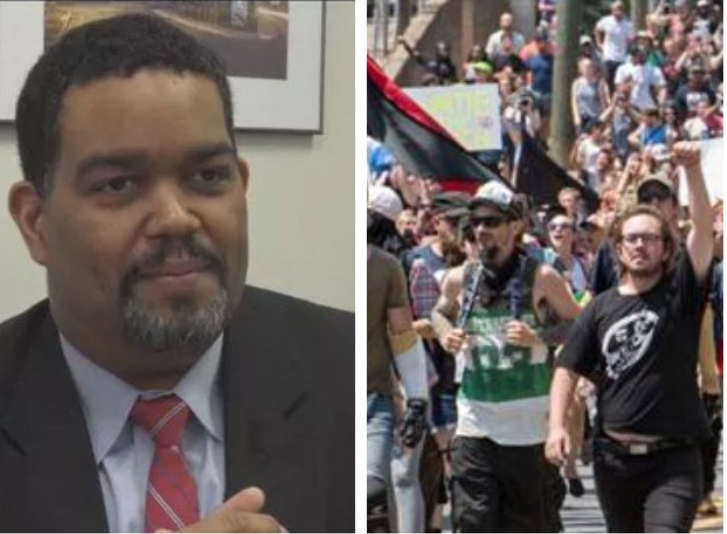 7/4/2018 If you need a flag for the UTR 2 rally in Washington DC please be aware that flags must be 2.5′ x 4′ or smaller per National Park Service regulations. This one is the perfect size. Happy 4th of July!

6/1/2018 Check out the NEW WEBSITE for Unite the Right 2 and bookmark for the latest updates.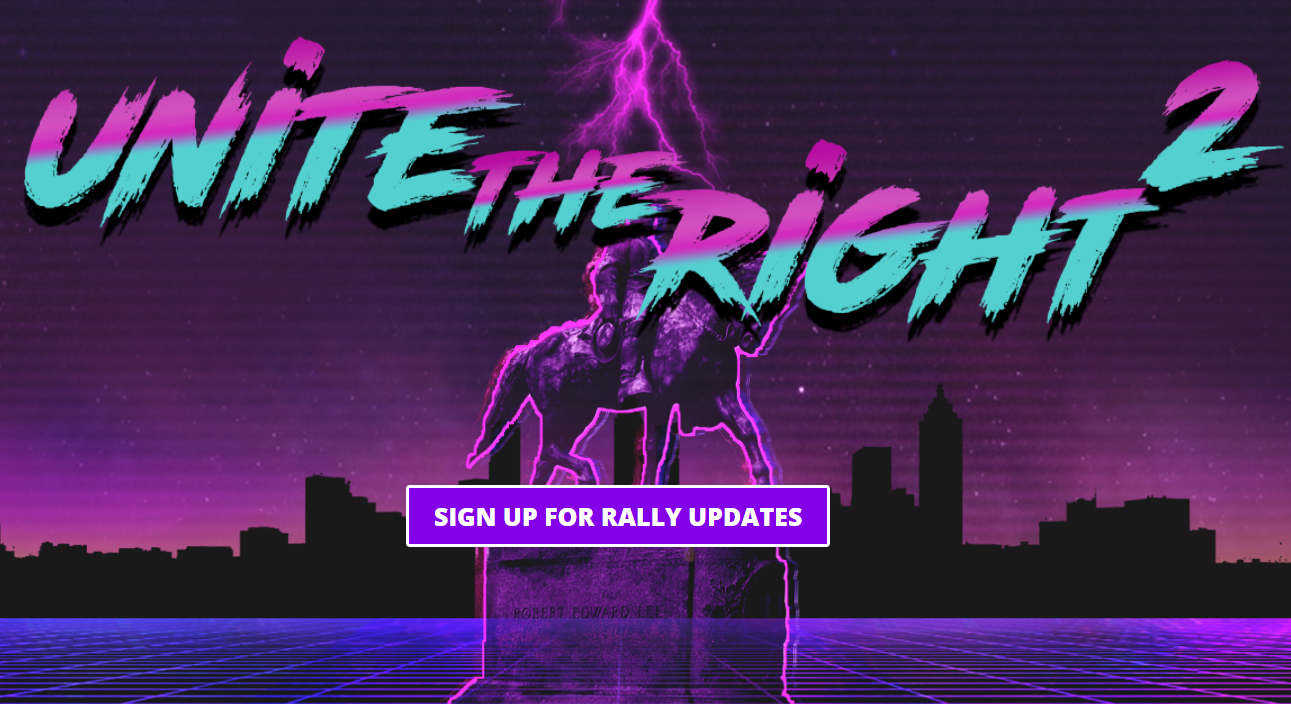 5/9/2018 Witness: "I COULD HAVE BEEN TURNED INTO A HUMAN TORCH….(Richard Preston) saved my life"
5/9/2018 TOP 6 LIES TOLD BY DEANDRE HARRIS IN COURT: Repeated False Statements by Deandre Harris & Prosecutorial Misconduct have Denied Goodwin and Ramos a Fair Trial
VERY IMPORTANT: PLEASE SHARE!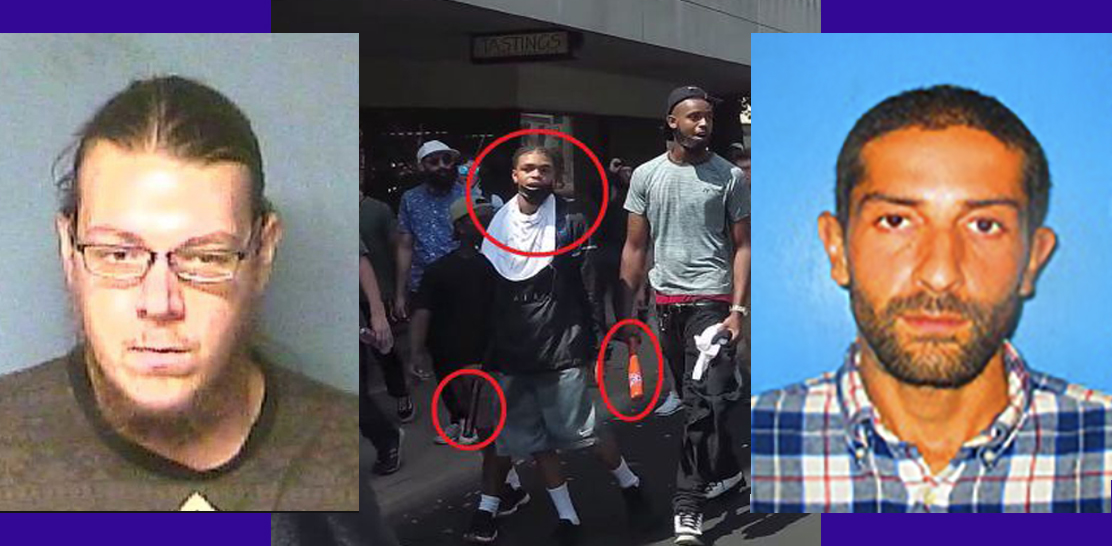 4/27/2018 Evidently UVA has banned me from their library today, claiming that I'm "threatening" students. There is absolutely no evidence of this whatsoever. It's shocking that an allegedly sober and responsible public university would claim something like this just to appease a mob who has no tolerance for political dissent.
Please help out by contacting campus free speech organizations about this issue.
3/22/2018 Interview with RT shortly after being acquitted of my third politically motivated criminal charge in a row since the Unite the Right rally. This was a concerted effort by Albemarle prosecutor Robert Tracci to try and keep me from testifying about how the Charlottesville government sabotaged the rally response and got people hurt.
3/19/2018 CHARLOTTESVILLE UNEQUAL JUSTICE: Deandre Harris Found Not Guilty For Flashlight Assault On Elderly White Man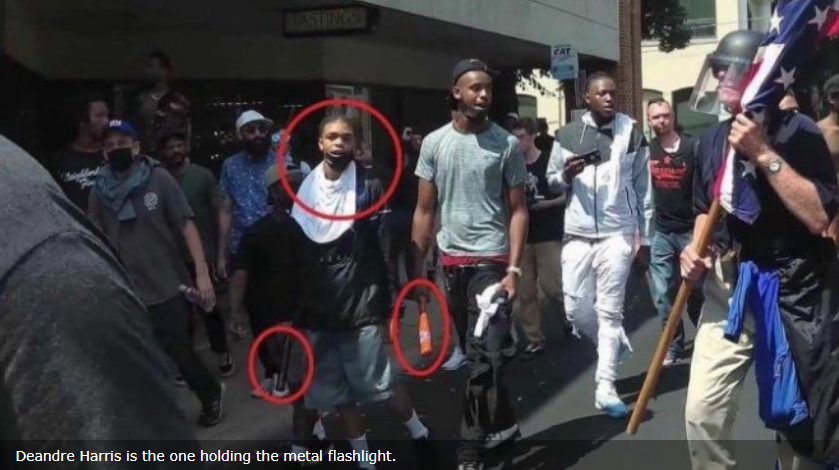 3/7/2018 BREAKING NEWS! Yesterday I filed a federal lawsuit against the Charlottesville government for denying my August 12th, 2018 Unite the Right Anniversary Rally permit. Read all about it here: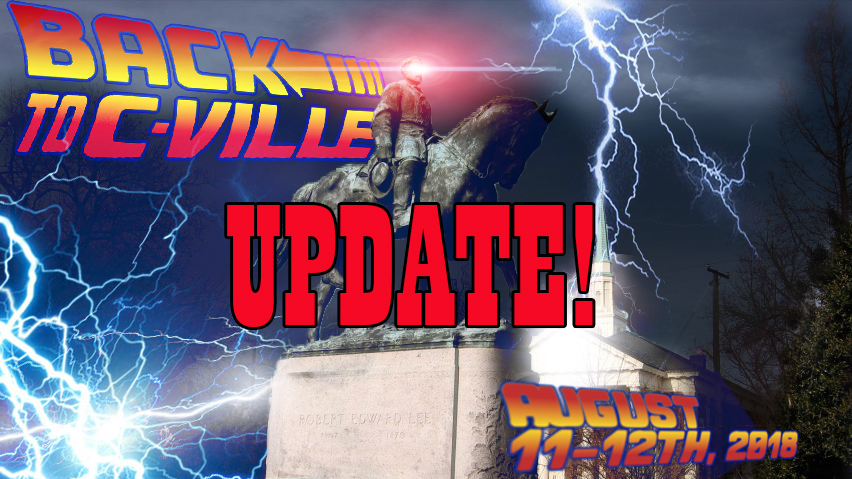 2/28/17 Judge Orders Charlottesville Confederate Monuments Unshrouded, Left Vows To Destroy Them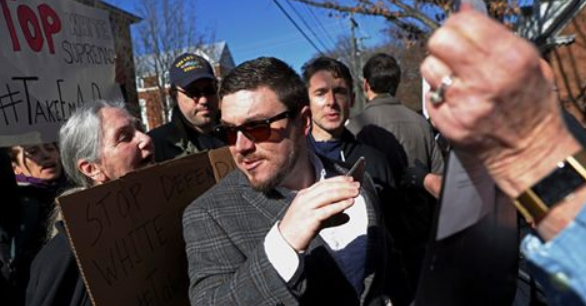 2/24/2018 Listen: Interview on This Week in White Genocide discussing Charlottesville lawsuits, the Black Panther movie and the Florida school shooting

2/23/2018 I've got a new article up on VDARE, Anarcho-Tyranny Update: Continued Unequal Justice For Charlottesville Five (Now Six). This is a comprehensive rundown on ALL the legal goings on after Unite the Right, including the hypocrisy and double standards in prosecuting pro-white groups. This is the full story the MSM refuses to cover.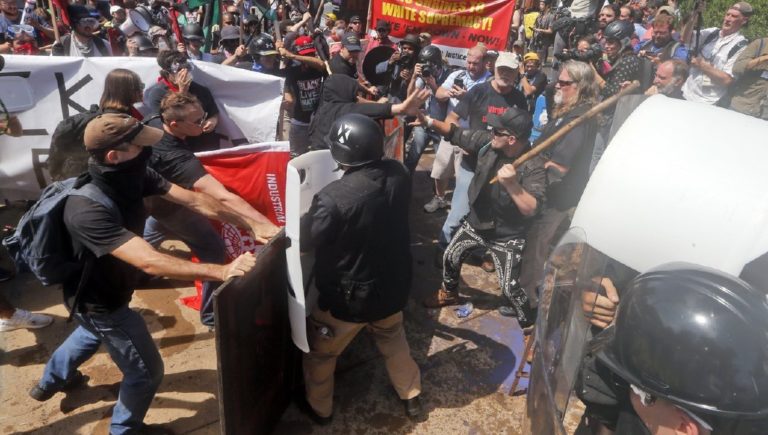 2/11/2018 Secrets Behind the Powerful Attorneys and Millionaire Investors Representing Antifa in Charlottesville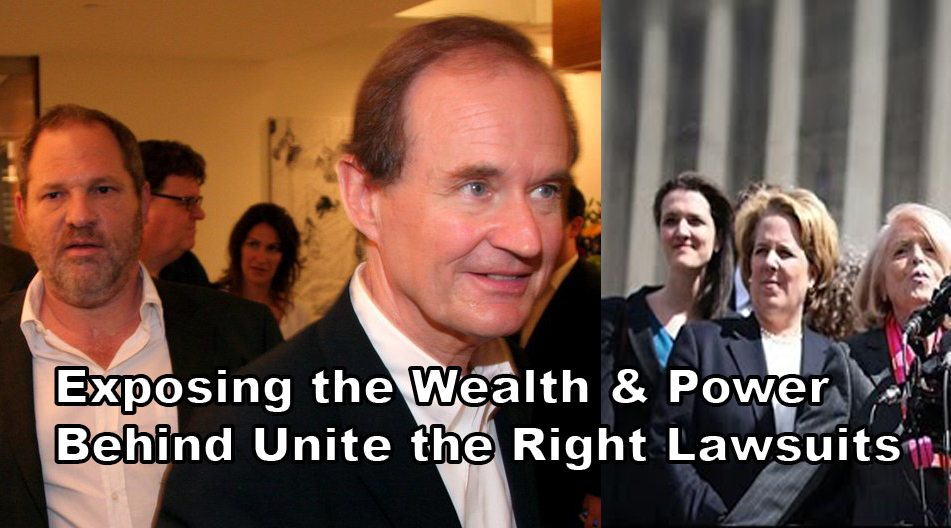 2/8/2018 LIMITED TIME ONLY OFFER I've designed some sweet t-shirts and bumper stickers related to my website and Unite the Right. This is a great way to support my journalism, activism and the Charlottesville legal battle. They're only going to be available for 2 weeks so get them while they last!
1/13/2018 James Fields Was Chased With a Semi-Automatic Rifle Before Post-Rally Crash
12/29/2017 The Alt-Right Should Be A White Civil Rights Movement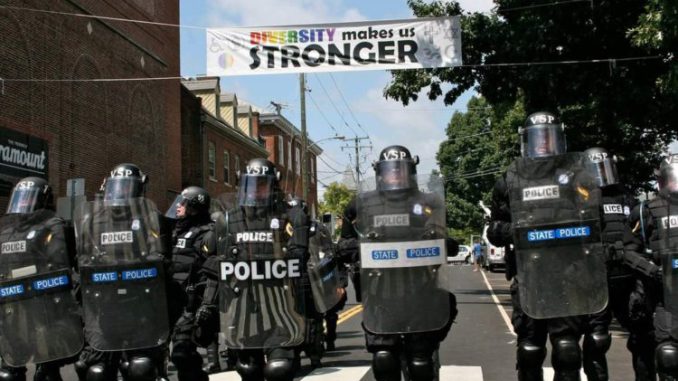 12/11/2017 Interview with Anticom Live about the UTR Anniversary rally, my political evolution during the Bush years and more
https://www.youtube.com/watch?v=dGHZqzxBtqY
12/2/2017 Chris Cantwell & Jason Kessler review a former federal prosecutor's assessment of Unite the Right security breakdowns
12/1/2017 MY STATEMENT TO THE MEDIA ON HEAPHY INVESTIGATION:
This is only the beginning of releasing the truth about what really happened. The report shows that organizers had peaceful aims. Tensions were deliberately exacerbated by city officials in order to declare an unlawful assembly and shut down the rally. Charlottesville City Council used improper political pressure in encouraging police to violate the constitutional rights of pro-white groups. Safety plans were changed or scrapped altogether at the last minute on their authority. Heaphy reported that Police Chief Al Thomas said, "Let them fight. it will make it easier to declare an unlawful assembly."
Once Heaphy's independent review began, Police Chief Al Thomas and others began deleting texts and lying about private email addresses used to plan for the rally. In some cases they fraudulently created documents, which they backdated to appear as if they were created before the rally. This is one of the most massive violations of constitutional rights and subsequent cover-ups in US history. I think the federal government should step in to investigate Charlottesville officials for Conspiracy to Violate Civil Rights against pro-white activists.
11/29/2017 Calling all patriots of good conscience to join the Back to Charlottesville: UTR Anniversary Rally August 11th and 12th, 2018
I know everyone is going to have a lot of questions. Read away.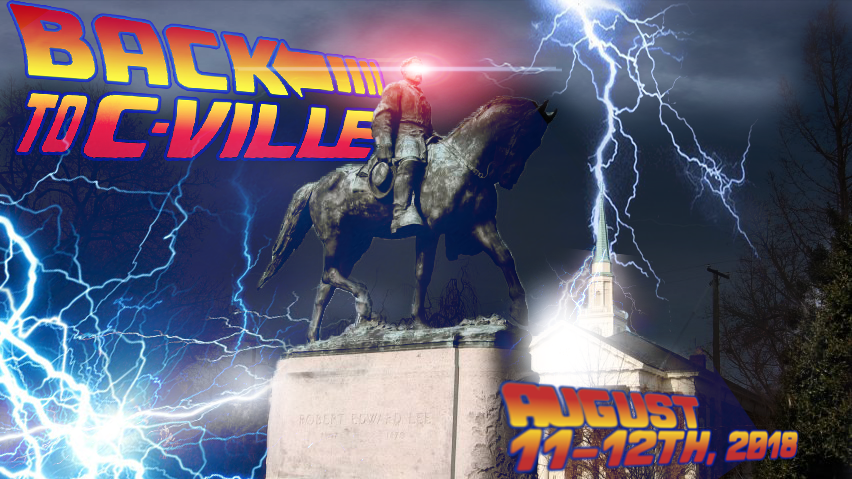 11/23/2017 No one said victory would come without a struggle. Happy Thanksgiving!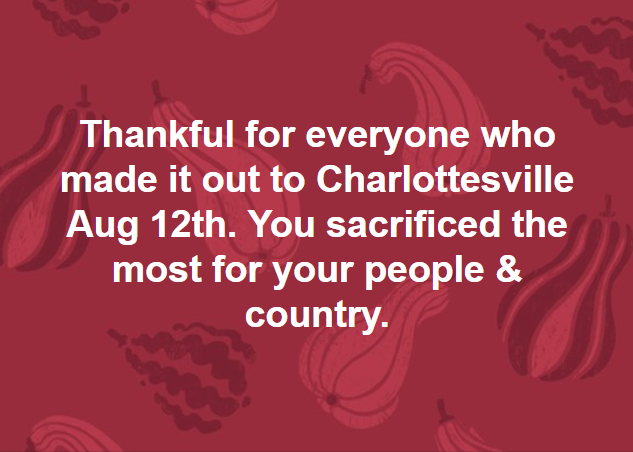 11/22/2017 Cantwell & Kessler: FOIA Documents Expose Failed UVA Response to UTR Torch March
Newest podcast is up on PewTube. I'm trying out some of these Alt-Tech sites. Listen here:
11/18/2017 Statement on My Recent Twitter Verification Controversy: AKA Time to Fully Embrace Alt-Tech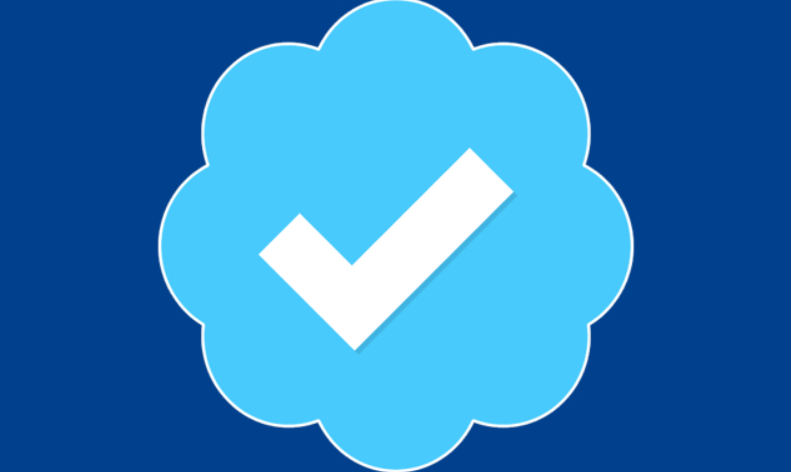 11/10/2017 Full Cantwell Preliminary Trial Rundown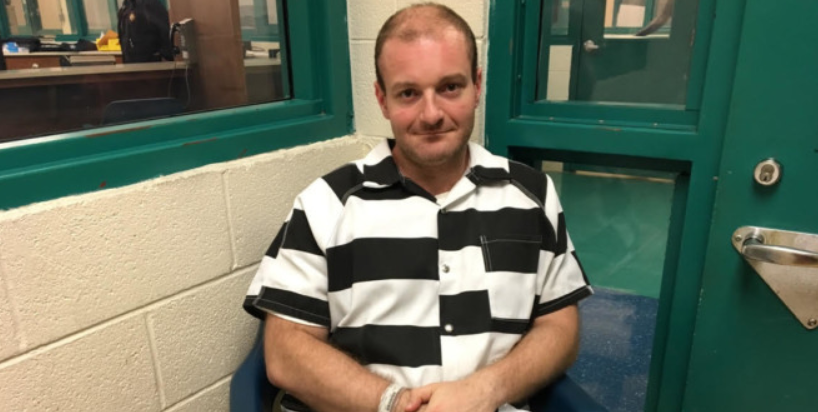 10/23/2017 No Justice with Violent Black Lives Matter Attorney Jeff Fogel in Charlottesville Kangaroo Court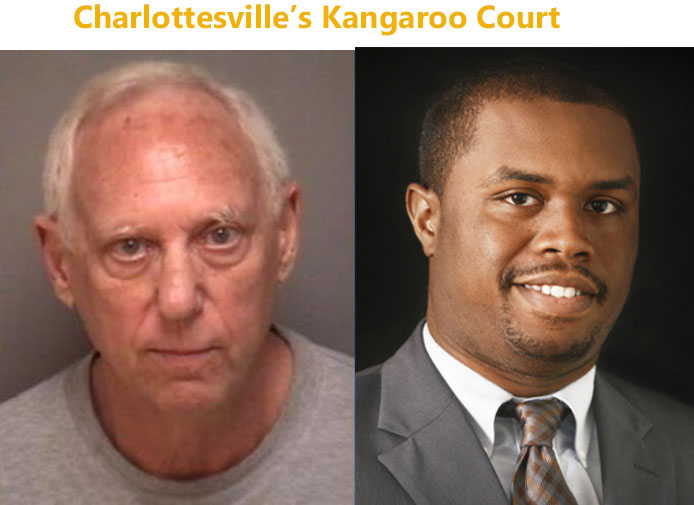 9/25/2017 Taking a Knee for Anti-White Terrorism: Church shooting in Antioch, Tennessee Mirrors Dylann Roof but this time the media won't touch it