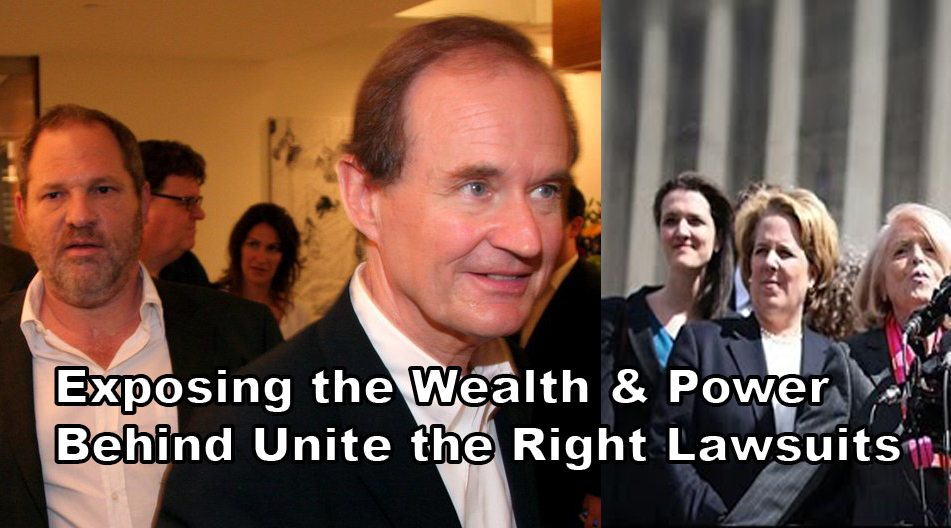 Antifa activists claiming "emotional distress" and other ailments from the August 12th Unite the Right rally have hired an infamous Democrat law firm to "demand" information from Twitter on popular Alt-Right accounts and hashtags.
This could just be the first step in an invasive discovery phase played out across several social media companies hosting Alt-Right accounts.
I received the email from Twitter Friday afternoon informing me that Boies, Schiller and Flexner had sent them a list of "demands" and that Twitter "may be obligated to produce basic subscriber information related to your account in the future".
Attached to the email was a legal document (see below) demanding information on my own account as well those of Identity Europa, Mike Enoch, Eric Striker, Michael Hill, Matt Heimbach, The Proud Boys and several others. These were all either groups and people who attended the rally or voiced support for it in some capacity.
Additionally they want a catalogue of tweets using popular hashtags like #ItsOkayToBeWhite, #DailyStormer, #FreeCantwell and #UniteTheRight. It's not immediately clear why these attorneys couldn't just use the search function like everyone else. They seem to have a nigh infinite amount of money and resources to waste on inefficiencies and overstaffing.
Twitter Legal Process

Who is the law firm representing Antifa?
The law firm of Boies, Schiller and Flexner has made a reputation taking on high-profile Democrat clients like accused rapist Harvey Weinstein. They've also represented a number of powerful Leftwing people, organizations and causes such as the NFL, Al Gore and gay marriage. On the latter issue, they argued before the Supreme Court to have California's Proposition 8 gay marriage ban struck down.
They were also hired by the City of Charlottesville in a failed effort to rescind my permit for Unite the Right (see: Jason Kessler v. City of Charlottesville).
Now they've gone back to the same well by representing a collection of Antifas and anti-white racial activists in a $3 million lawsuit against Unite the Right organizers, speakers and attendees (Sines et al. v Jason Kessler et al.).
The lead plaintiff is a UVA student named Elizabeth Sines who claims to have been emotionally disturbed after witnessing the Unite the Right rally. Glamour Magazine quoted her as saying she, "hopped into her car and drove the 10 minutes from her off-campus apartment to the center of the action."
Sines wears her cringingly self-righteous liberal platitudes like a badge of honor. Her Twitter account proclaims, "This is what a feminist looks like" while her Facebook cover features a meme from the Anne Frank Center stating, "We replaced you," a dig at the popular "You will not replace us" chant used by opponents of mass third world immigration. Curiously, not too many brown people in that photograph.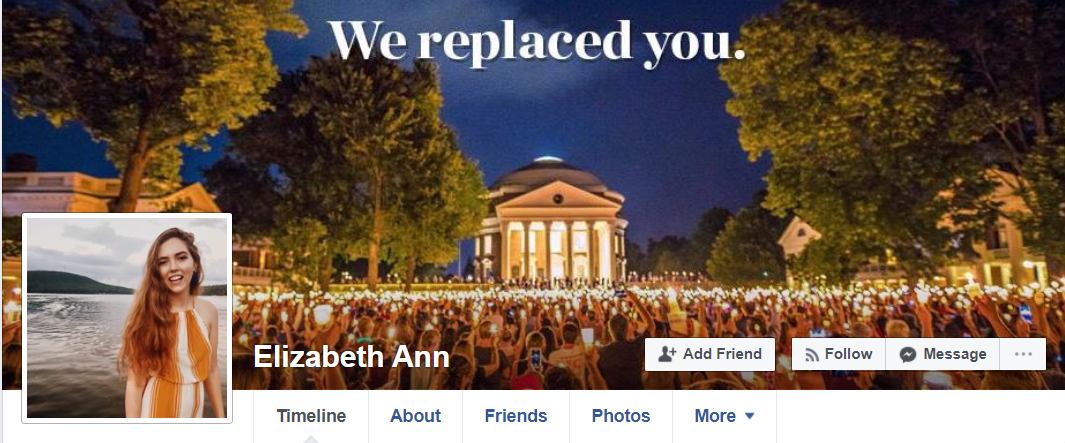 Here is the video she took from the night of the torch march:
Who is bankrolling this?
An organization called Integrity First for America claims to be funding the lawsuit. On their website they describe themselves as, "a nonpartisan nonprofit organization dedicated to holding America's leaders accountable when their actions threaten longstanding principles of our democracy."
However, despite claims to being "nonpartisan" the group, which formed late last year, has spent its time attacking Donald Trump's business ventures and was spearheaded by Roberta Kaplan who Politico calls a "liberal icon". Kaplan is a Jewish lesbian attorney who argued before the Supreme Court in the ruling that struck down the gay marriage ban.
Integrity First's Twitter account is filled with attacks on President Trump  and continuously uses the term "Nazi" as an ethnic slur for white people. They often deploy their ubiquitous catchphrase #SueANazi, as a play on the Punch a Nazi meme which cropped up after a prominent White Nationalist was assaulted in Washington D.C.
The Trump Effect is normalizing violent white supremacists in #Charlottesville by calling them "very fine people." https://t.co/Fk4T6yCkf3

— Integrity First for America (@IntegrityforUSA) January 2, 2018
Interestingly, a source embedded in the Virginia political system told me that these words and actions might constitute a violation of Integrity First's nonpartisanship requirement as a 501c3. If that nonprofit status were rescinded it could mean that the Integrity First would owe exorbitant sums of money in back taxes and their donors would not be eligible for a write-off.
CLICK HERE For more on how to report a 501c3 to the IRS
Integrity First spokesman Brett Edkins claims that the group has, "already raised $2 million from large donors." He also claims that they'll be seeking small "grassroots" contributions in the future but for now that doesn't seem to be a priority.
Their board of directors are all uber-wealthy investment types: Monica Graham, a hedge fund manager at Graham Partners, Dmitri Melhorn, a partner at the Vidinovo investment network and Susie Buell, founder of the Esprit clothing company and a venture capitalist.
We also know that Integrity First is receiving support from the SPLC who Kaplan claims helps them "track down the Nazis" being served by their civil litigation.
From there the trail goes somewhat cold because we have no way of tracking who is making these multi-million dollar contributions to this fly-by-night nonprofit. Suffice to say it's most likely a usual assortment of elite America-hating Bolsheviks.
(UPDATE: $1 million dollar donation confirmed from Reid Hoffman, Jewish billionaire and founder of LinkedIn.)
Now that you know what we're up against please help support the difficult and irreplaceable journalistic work I'm doing by contributing a small monthly donation through Zyniker Law.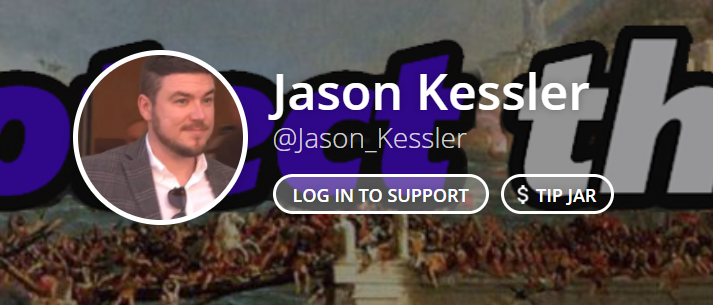 You can fight the powerful interests suing Unite the Right participants and go on offense by buying one of these limited edition t-shirts and bumper stickers available FOR 10 MORE DAYS!